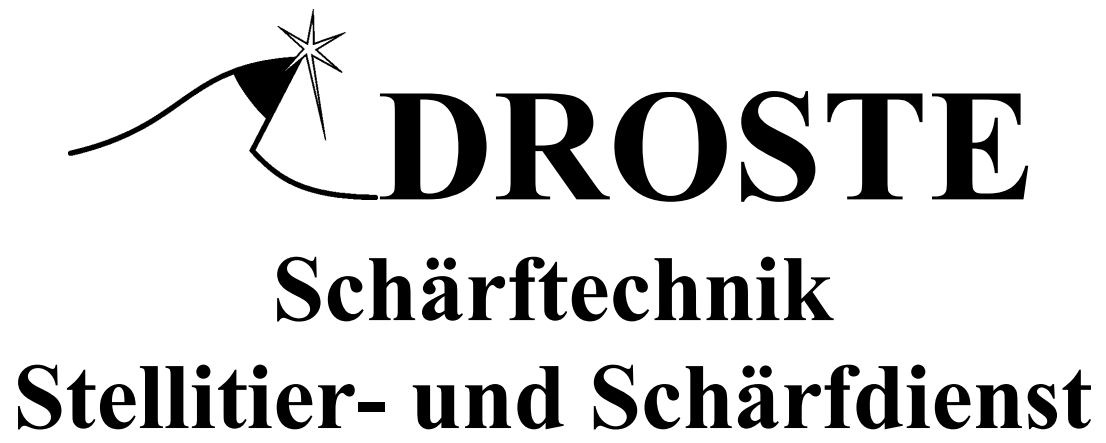 SHORT INTRODUCTION OF COMPANY DROSTE
Company Droste has 17 year experience in production of sharpening machines for band and gang saw blades. They made 700 pieces yet and exported to whole world. Droste machines are used by lot of customers in Germany, Austria, Italy, France, Belgium, Holland. Next in Russia, Turkey, Ukraine and Balkans. From exotic destination for example South Africa, Ghana, Mozambik, Ethiopia and Brasil. 
Droste´s advantage is, that they have their own experience with machines and they are utilizing them in own tool production.
BENEFITS OF DROSTE MACHINES – FULL EQUIPMENT FROM THE BASE
-robust construction
-stiffened supporting elements and overdimensioned wear parts
-simple construction freely accessible working area, easy maintenance
-hood and the whole surface is treated with highly resistant paint, therefore it can well  handle harsh manipulation with tools 
-helpful blade holders, which allows to handle with large blades by one personnel
-stable grinding motor mounting means no vibrations during operation 
-precise grinding wheel dressing
-servo regulated feeding speed
-machine control through touch screen (user friendly without any buttons)
-no manual feeding or any other grinding operation, everything controlled by touch screen
-central blade height adjustment
-illumination of working area with powerful led lamp
-water gauge on tank to check cooling liquid level
-12 months warranty
-all spare parts at stock  
-fast after sales service during or after warranty
-transport, set up and personnel training included
OPTIONS
-choice of choosing left or right execution
-choice of choosing hood size
-choice of choosing tank capacity for coolant
-choice of order machine with swing arm for touch 
-choice of ordering supporting feeder placed behind the machine
-choice of choose pump performance for coolant
now action for free of charge
Grinding wheel, diamond dressing wheel, 20 liters of coolant concentrate.
Transportation, set up, machine assembly, 2 hours personnel training included.
SPECIFICATIONS
3ACx400V, 16A, 5 pin plug
Able to grind whatever profile except variable tooth pitch.
Blade width up to 340 mm
Blade thickness 0,6-6 mm
Pitch 12-60 mm
Tooth height 0-30 mm
Hook angle 0-40°
Grinding speed 0-30 teeth / min
Wheel speed 6200 RPM, circumferential speed 63 m/s
Grinding wheel motor performance max. 3,4 kW
Feeding motor performance 0,75 kW
Performance of coolant pump: 110 or 300 l/min with two or three nozzles
Coolant tank capacity 165 or 250 l
Working ambient temperature 4 do 38°C
Required pressurized air 5 bar
Machine dimensions for type: TP 800 width -1400 x depth – 1000 x height – 1800 mm without carousel
Machine dimensions for type  TP 1100 (option) width – 1600 x depth – 1000 x height – 1800 mm without carousel
Machine execution suitable for band saw blade grinding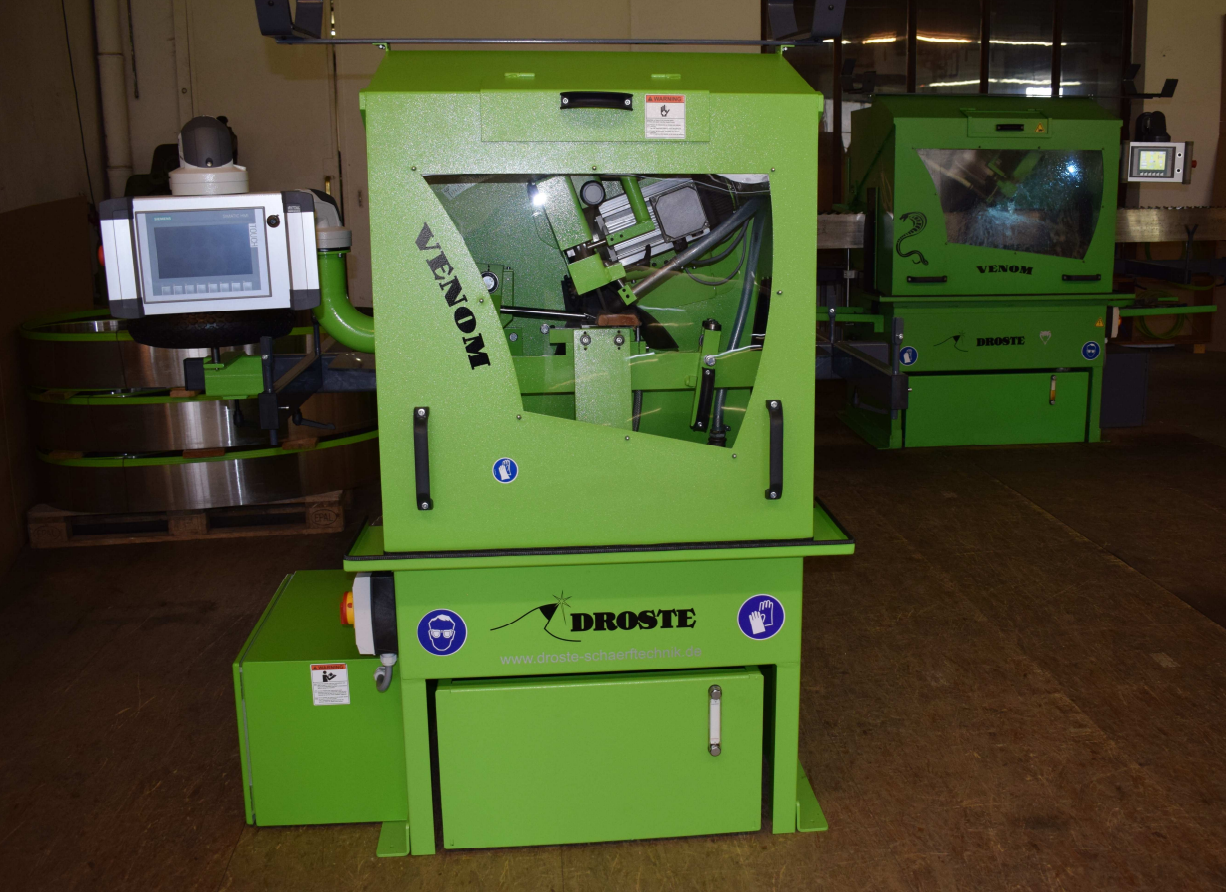 Machine execution suitable for gang saw blade grinding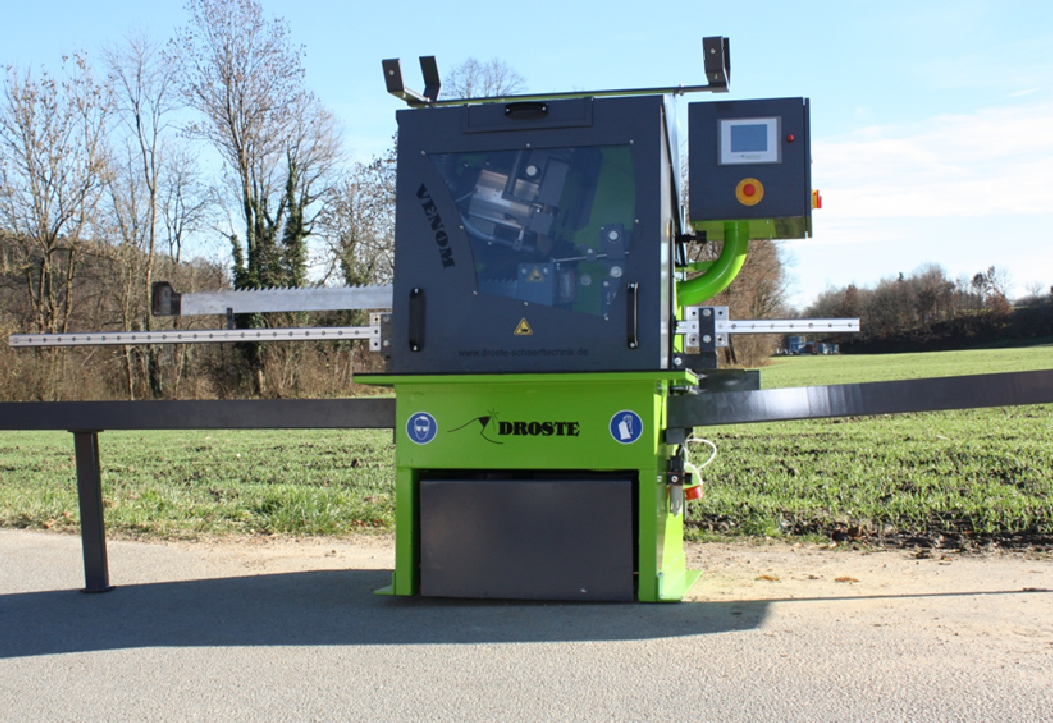 In case of interest please do not hesitate to contact us
for Czech and Slovak market:  +420 603 411 973
for Hungary:                                +36 20 665 4706
for Romania:                                +40 758 027 211
for Ukraine:                                  +420 733 671 791