As a manufacturer we offer also first class service of tools delivered by us or other producer.
Maintenance of circular saws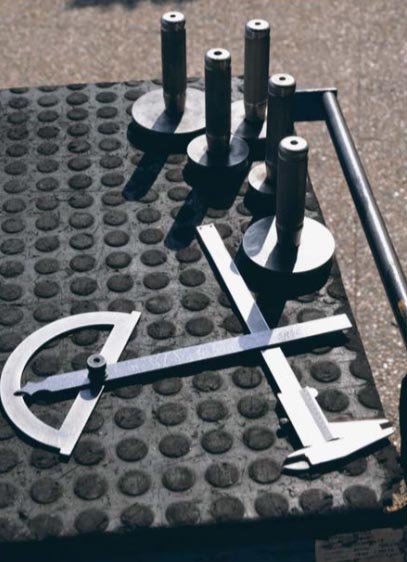 Each circular saw need a mainte- nance. It is needed to regularly clean, resharp, level, tension or replace HM tip. In case if tips are small enough, complete HM replacement is needed. We provide grinding on modern CNC machines with oil cooling. Soldering also on special CNC machines. With this perfect quality is guaranteed. We use HM tips from Ceratizit Luxemburg, as a binder silver solder.
Maintenance of wood bandsaw blades
Correct maintanencing of band saw blades has higher influence for cutting quality than at circular saw blades. For our customers we provide regular servicing and distri- bution. Crack welding, leveling, tensioning, punching, grinding, swaging and stelliting is carried out. Blades are leveled and tensioned on CNC machines exactly in basis of cus- tomers requirements. These machines can achieve precision 0,02 mm, what is impossible to reach on hand machines. This ensures, that the blades are exactly lying on the wheel crown and can accomplish they maximal performance. We are also equipped with CNC grinding machines on which there is an ability to grind any tooth shape according frost notch. Stellite tipping is carried out on ISELI machines. Of course like at circular saws we always judge the servicing effectivity and in case of ambiguity after a deal with customer the tool will be rejected.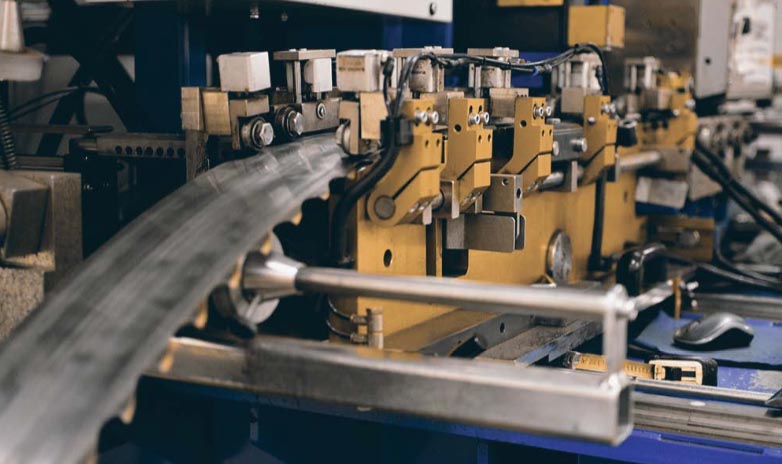 Maintenance of gang saw blades
Gang saw maintenance involves cleaning, sharpening, spring setting, tensioning and stellite tipping. It is upon customers decision which operations will be made.
Maintenance of milling tools and knives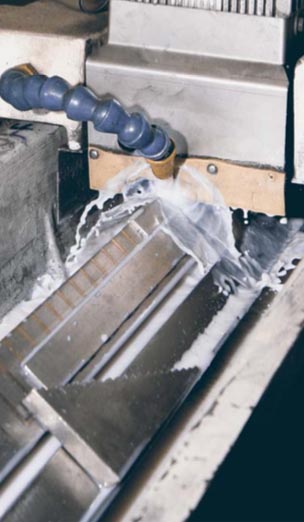 Milling tools are sharpened at our business partners. Cracked teeth and whole tool can be over- hauled. We sharpen planning, chipper and flaker knives.
Before each tool servicing we always judge the effectivity of maintenance. We repair always only a tool which will pay off. In case if you was not able to find in our catalogue the product which you want, please do not hesitate to contact your salesman. Within our production possibilities we reconsider the manufacturability of desired product.